Villa del Palmar Flamingos Guest Reviews
Here are excerpts from guest letters describing our services and their vacation experiences with BentonCabo Vacations. (Keep in mind that we are not travel agents. We are timeshare owners and have stayed here on vacation).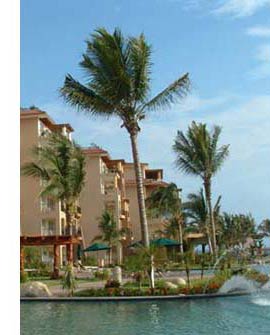 I've stayed at many 5-Star hotels in the past. None have been as informative and conscientious in advance of a stay as you have been. Thank you!
Tim Speakman - Portland, OR
I want to thank you both for being so professional and handling everything very thoroughly. There's always a nagging bit of doubt whenever you go over the Internet - the 'will I really have a place to stay' thought - but it was PERFECT!
Darrin and Michele M. - Poway, CA
Thank you again for your graciousness and attention to detail. We will contact you the next time we take a vacation.
Melanie Marshall - Sunnyvale, CA
The entire process from start (gathering info) to finish (booking) was easy and painless. I sent Bob several emails with questions and he got back to me quickly and with more details than I had expected. I travel a lot and continue to be impressed with Bob's outstanding professionalism and follow-up. Thanks you for all your efforts and going beyond the call of duty. You are a credit to all you encounter.
   Service: 10 - best
   Value: 9 - outstanding
   Attractiveness: 10 - best
   Overall Rating: 10 - best
Stacey - Bay Area, CA
Your low rates surprised us. Thank you.
Shelley Richey - Sugar Land, TX
WOW! There is so much I can say about our wonderful trip and it all started with the superb service we received from Bob Easton! Bob took me under his wing and put up with my MANY emails which were loaded with questions. As our arrival date drew closer, Bob kept up with my questions, responding every so quickly, completely, and honestly. The transaction for booking the room was handled flawlessly and without incident.
I did quite a bit of preparation for our trip, but the one thing I was the MOST relaxed about was knowing where we were staying. Book a room through Bob and you WILL NOT be sorry! You will get the best value when you book through Bob Easton and I would definitely book with Bob again! A perfect 10! Overall Rating : Best!

Derek Berndt - Atlanta, GA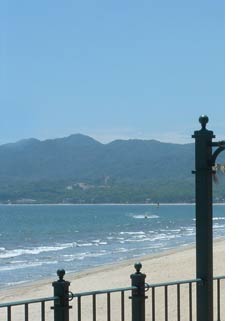 I travel a lot, but had never been to Mexico before. I found Villa del Palmar on the website and contacted Bob Easton. All arrangements and questions were handled quickly and honestly! And, as far as I am concerned, Bob Easton went above and beyond the call of duty!
   Service: 10 - best
   Value: 10 - best
   Attractiveness: 10 - best
   Overall Rating: 10 - best
Lisa Palmer - Seattle, WA
We'd like to thank you for making the entire rental process so easy for us! It was great to be able to make all the arrangements via email, and not be tied up on numerous phone calls. And all the information you provided was much appreciated. I've already recommended you to several friends. We were very satisfied!
Steve and Danonne Smith - Portland, OR
We would like to thank the two of you for all your patience and assistance throughout the planning of our vacation. You were so helpful and really put our minds at ease. We will definitely rent from you again on our next trip to Mexico.
Ed McKenna and Kris Dever - Seattle, WA
This vacation far exceeded our expectations, and we wanted to thank you for all the information and help in planning this with us.
Steve and Patty Quanz - Ferndale, WA
Thank you for all of your help, insight and most of all, your willingness to bend over backwards for your customers (us). You and your wife are truly a testament to customer service, and I hope I can at least provide you with future customers to show my gratitude.
Jason and Elizabeth McCoy - Dallas, TX
We had not had a family holiday in almost 5 years. I was looking for a place that had it all, easy to get to, 5-star accommodations, ocean views, easy access to a safe beach, family friendly and a vacation that wouldn't break the bank. When I found Bob Easton's site, I felt I had hit the jackpot! Bob was absolutely wonderful, very kind, full of information and so easy to work with.
   Service: 10 - best
   Value: 10 - best
   Attractiveness: 10 - best
   Overall Rating: 10 - best
Rosie Klein - Dana Point, CA
The trip went very well. Thanks for letting me rent your place at an affordable rate! The resort and your assistance met all of my expectations. Thanks again!
G. Ramirez